Tuesday, Apr. 27, 2021, 6:30pm by Zoom
Sepulveda Basin Wildlife Areas Steering Committee
The Sepulveda Basin Wildlife Areas Steering Committee had a special meeting on the topic of weed control and Integrated Pest Management.
Bill Neill's slides from the presentation: 20 Years of Controlling Perennial Weeds and Exotic Trees at the Sepulveda Basin Wildlife Reserve.
Background materials so far are in this folder: https://drive.google.com/drive/folders/1uoz5-qu--TmKFL_pvKzvZNQRI3T7PktV?usp=sharing and include:
Report and Recommendations from the UC Herbicide Task Force which included leading experts from across the University of California
A summary sheet from Land IQ on Herbicides in Restoration
EPA Registration Review of Pyridine and Pyrimidine Herbicides
A list of least toxic pest control alternatives
Additional sheets shared on specific herbicides

Trash Talk Saturday at Sepulveda Basin Wildlife Reserve
Sat, May 1, 2021 9:00 AM - 11:00 AM
Pick up litter while learning about a local park's history. Join the 5th monthly 'Trash Talk Saturday', this time at the Sepulveda Basin Wildlife Reserve in the San Fernando Valley. Come in person, or just participate on the conference call while collecting trash in your own neighborhood. Callers should consider using a headset for better sound quality. Trash collectors should consider gloves, a grabber, some sturdy grocery bags, a mask, hand sanitizer, plus the usual hat, water, and snack. Due to current restrictions, everyone should keep a wide distance at all times and avoid gathering. Register here https://act.sierraclub.org/events/details?formcampaignid=7013q000001lJIaAAM
or contact organizer for conference call details. Mathieu Bonin

<

lemathieubonin@gmail.com

>

FOURTH SATURDAY CNPS SEPULVEDA BASIN WILDLIFE AREA HABITAT RESTORATION WORK SESSIONS ARE TAKING OFF!!! We will be meeting 8AM Saturday May 29
To help me keep organized contact me at moira@earthlink.net
You will receive an invitation with instructions as to where and when to meet etc.
The email will contain a link to an automated activity liability waiver form which our State level CNPS organization is asking that we use. Looking forward to working with you George Waddell. 310 490 7970

Clean Up of Haskell Creek in the Sepulveda Basin Wildlife Reserve
Saturday June 19, 2021 8:30AM – Noon
San Fernando Valley Audubon Society is partnering with Friends of the Los Angeles River and the Resource Conservation District of the Santa Monica Mountains for a greatly needed cleanup.
Please register soon to volunteer to help Haskell Creek at https://www.eventbrite.com/e/the-great-la-river-cleanup-haskell-creek-registration-151737560127.
As FoLAR's announcement says, The River needs YOU! This summer, join FoLAR and our partners for a series of small, in-person cleanups to collect trash and prevent waste from polluting our watershed and urban waterways. Together, we'll make a collective impact and do our part to tend to the vibrant urban ecosystems that thrive throughout Los Angeles.
All registered volunteers will receive a CleanUp Starter Kit, available for pickup at a local REI or mailed to your provided address, with the essentials to participate, including trash bags and a pair of plant-based disposable gloves. Bring your own gardening gloves and tools like old pool nets and grabbers if you have them. SFVAS will have on hand a limited supply of tools and laundered gardening gloves, as well as trash bags provided by the Department of Recreation and Parks.
Haskell Creek, a stream located in the Sepulveda Basin, links up with the LA River just before Sepulveda Dam. Haskell Creek flows through one of the rare wildlife reserves in the City of LA, the Sepulveda Basin Wildlife Reserve. It's also a great location for bird and River enthusiasts. You're likely to even spot a fish or two swimming in the Creek!
The Resource Conservation District will offer small group educational walking tours for volunteers after they have finished cleaning.
To sign up for additional FoLAR cleanups, the link is https://folar.org/cleanup/.

Sepulveda Basin Wildlife Reserve Burned in Sept. 5 Fire - Recovery in Progress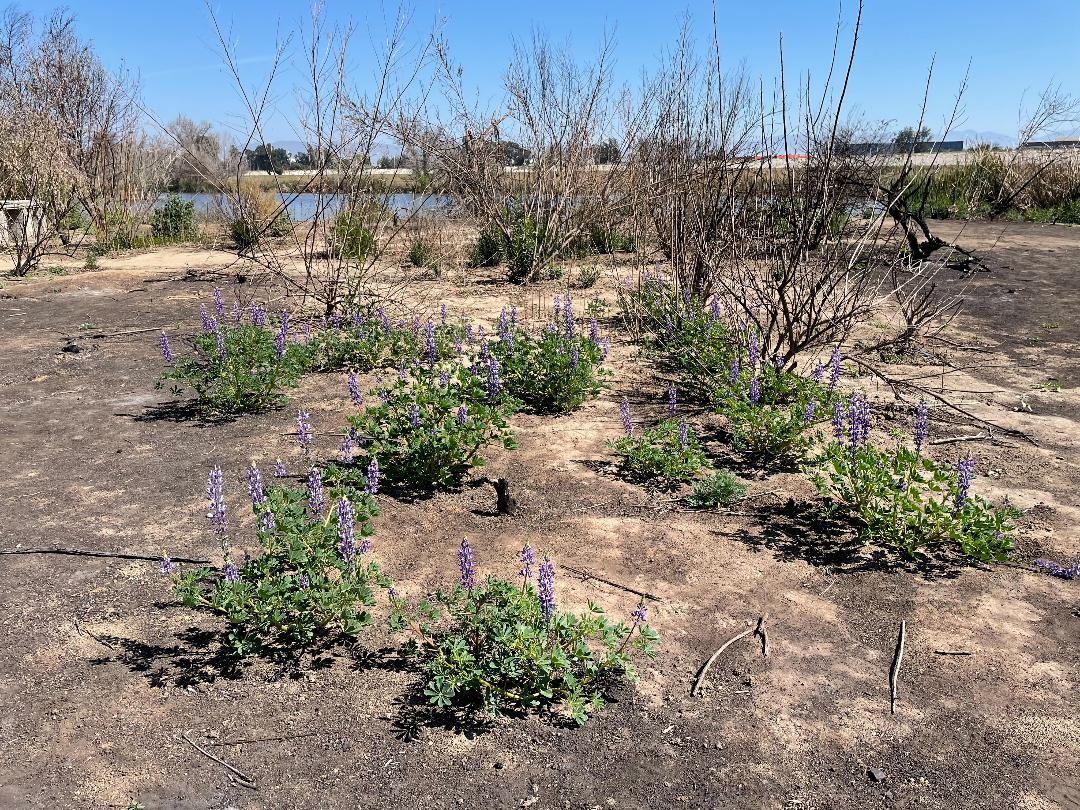 "One Dead, One in Custody in Sepulveda Basin Fire"
NBC4 News
Check out Page 14 about the Basin fire:
https://valleynewsgroup.com/wp-content/uploads/2020/09/Encino-Sept-17.20.pdf