Tuesday, Sept. 22, 2020, 6:30—9:00pm
Sepulveda Basin Wildlife Areas Steering Committee Meeting
This months meeting will be on a Zoom call with the following connect or call in info.
Join Zoom Meeting
Meeting ID: 983 7692 6906

Sepulveda Basin Wildlife Reserve Burned in Sept. 5 Fire
All On-Site Activities Cancelled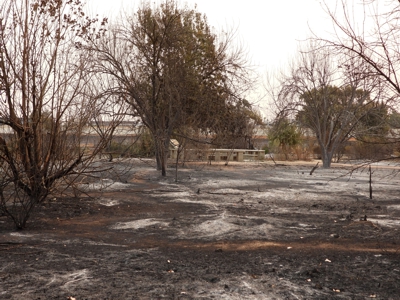 Check out Page 14 about the Basin fire:
https://valleynewsgroup.com/wp-content/uploads/2020/09/Encino-Sept-17.20.pdf

June 8, 2020 - LOS ANGELES (CBSLA) – A four-acre brush fire broke out in the Sepulveda Basin early Friday morning. The blaze was reported at about 2 a.m. in the 6000 block of North Woodley Avenue in the Van Nuys area. The fire burned through heavy brush, spread by 20 mile per hour winds, the Los Angeles Fire Department reports. Water-dropping helicopters assisted ground crews who were also using heavy machinery to clear debris. All flames were extinguished by 5 a.m. and the fire was contained. Crews were continuing to mop up hot spots and cut lines around the burn area. There were no injuries or damage to structures. The Sepulveda Basin includes the Balboa Golf Course, the Japanese Garden, Anthony C. Benson Park and the Sepulveda Basin Wildlife Reserve. There was no word on a cause. The area often sees several homeless encampments. Most of L.A. County is under a red flag warning through Monday night due to gusty winds and low humidity. Photo below (c) CBSLA


The Sepulveda Basin Wildlife Reserve has been selected as the Winner for the 2020 Best of Lake Balboa Awards in the category of Wildlife Refuge. The Lake Balboa Award Program was created to honor and generate public recognition of the achievements and positive contributions of businesses and organizations in and around Lake Balboa. Our mission is to raise the profile of exemplary companies and entrepreneurs among the press, the business community, and the general public.