above, the riparian vegetation along Bull Creek competes with non-native giant reed in this 2007 photograph.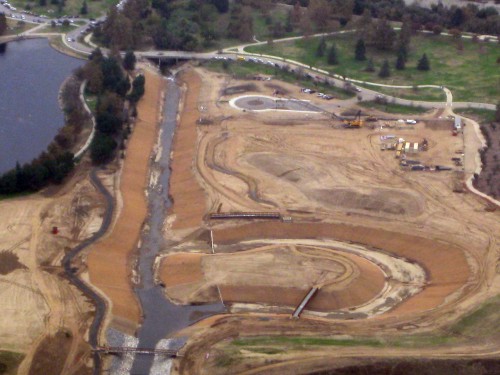 above, Bull Creek enhancement project showing recontoured creek bed (at left), and island and oxbow on lower right.
Soil excavated from the new oxbow is used to create islands just above the oxbow. Photo taken in December 2008.


above, February 2009 view of Bull Creek looking northwest from near road. Plantings are visible on the banks, and the new hills can be seen in the center of the photo.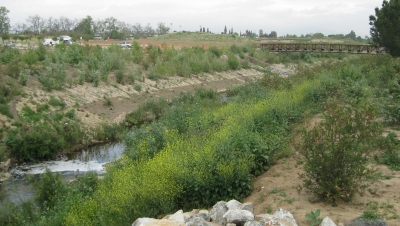 Above, similar view, April 2010.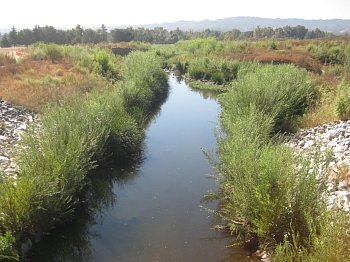 Above, view from north bridge on October 8, 2010, looking south. Willows line the creek. Santa Monica Mountains (Encino) seen in distance.
Bull Creek Project Plan
Click here to view 1.07mb .pdf file